Meet Dr. Linda Mercadante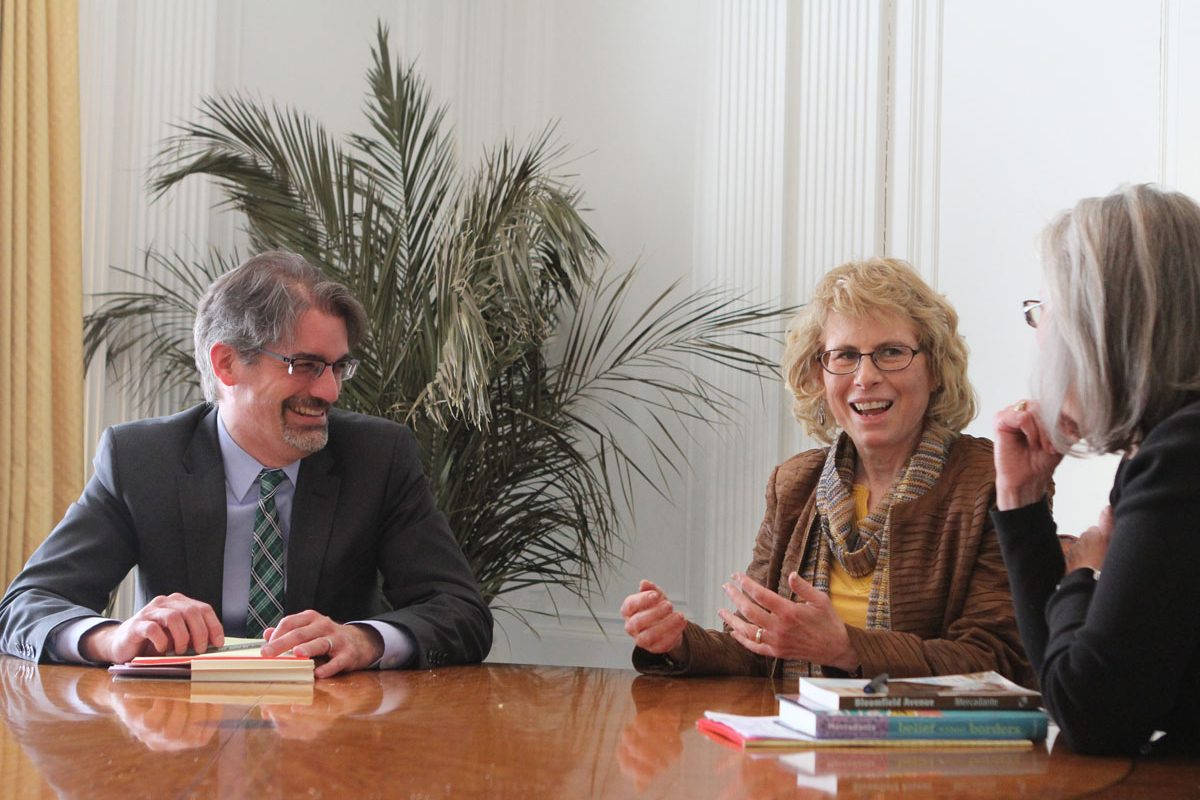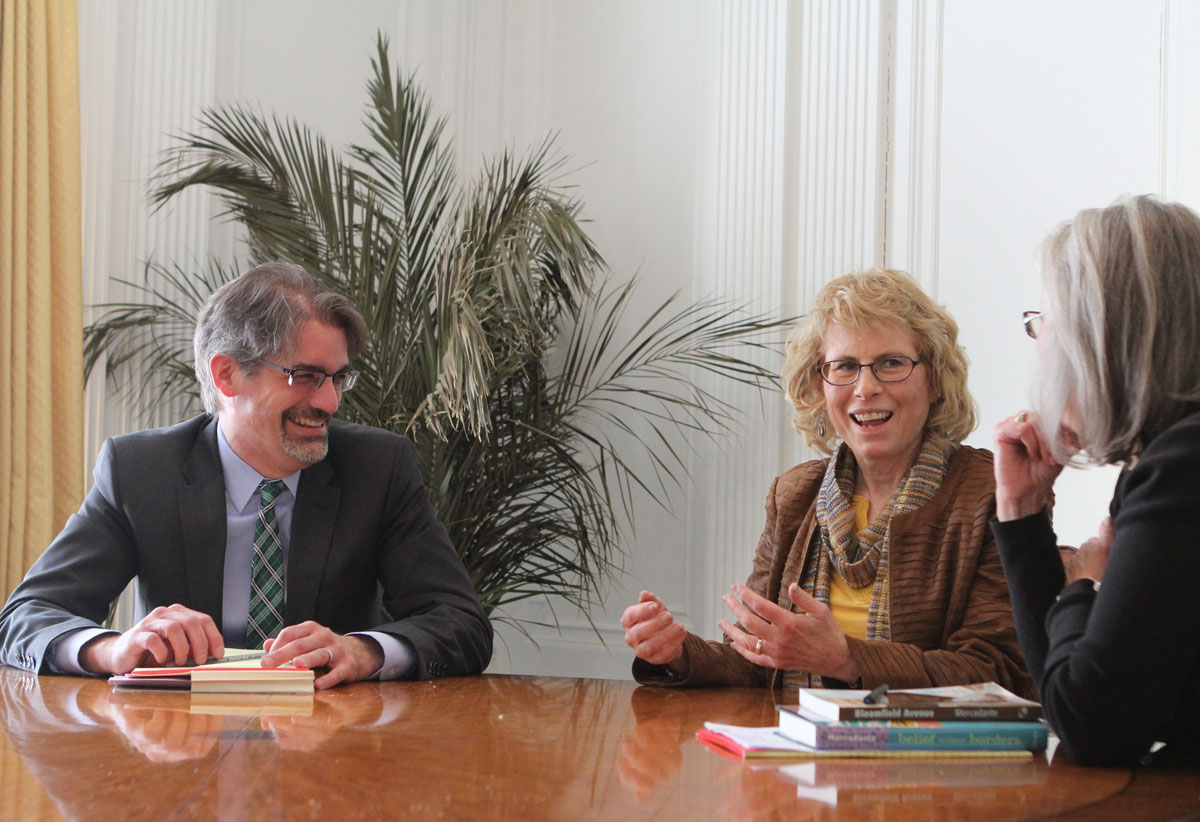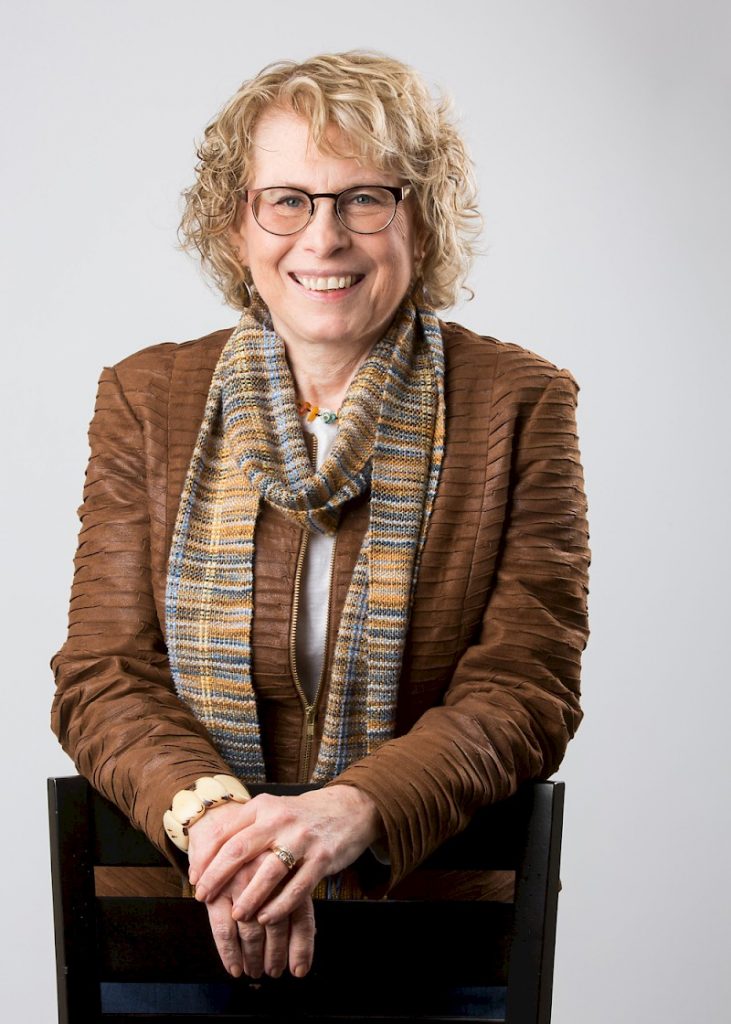 Dr. Linda Mercadante is the senior professor of Theology in the B. Robert Straker Chair at Methodist Theological School in Ohio and an ordained Presbyterian minister. Her work focuses on the intersection of theology and culture, including such themes as addiction recovery, faith and film, trauma, and the "spiritual but not religious" (SBNR) movement. Her work is both theological and interdisciplinary -- primarily using resources from sociology, psychology, and media studies -- to look at how culture, belief and behavior interact.
She is the author of 5 books, scores of articles, and speaks internationally to a wide variety of publics. She was named Henry Luce III Fellow in Theology for her qualitative research on the beliefs of SBNRs. The resulting book, Belief without Borders: Inside the Minds of the Spiritual but not Religious, (Oxford Univ. Pr.) has been featured on NBCs The Today Show, in The New York Times, and in many other media outlets. It was named among the most influential books of the year by Spirituality&Practice. Other works include Victims & Sinners: Spiritual Roots of Addiction and Recovery, exploring the theology inherent in the 12 Step method. In addition, she describes her journey from hybrid to atheist to SBNR to Christian theologian in a spiritual autobiography, Bloomfield Avenue: A Jewish-Catholic Jersey Girl's Spiritual Journey.
Dr. Mercadante knows first-hand how it feels to live without a clear spiritual identity. Born into an immigrant, working class, mixed ethnic, non-religious household in the rough urban environment of Newark, NJ, she experienced the uncertainty that comes from not having a spiritual home.
She went through years of searching, travel, and exploration in her quest for a spiritual identity. In the process, she earned a Ph.D. in theology from Princeton, became ordained, and found a vocation in seminary teaching. She is dedicated to helping others find a spiritual identity that can allow their spirits to come home.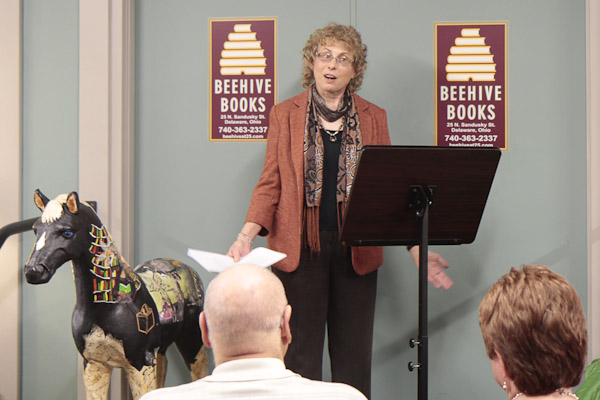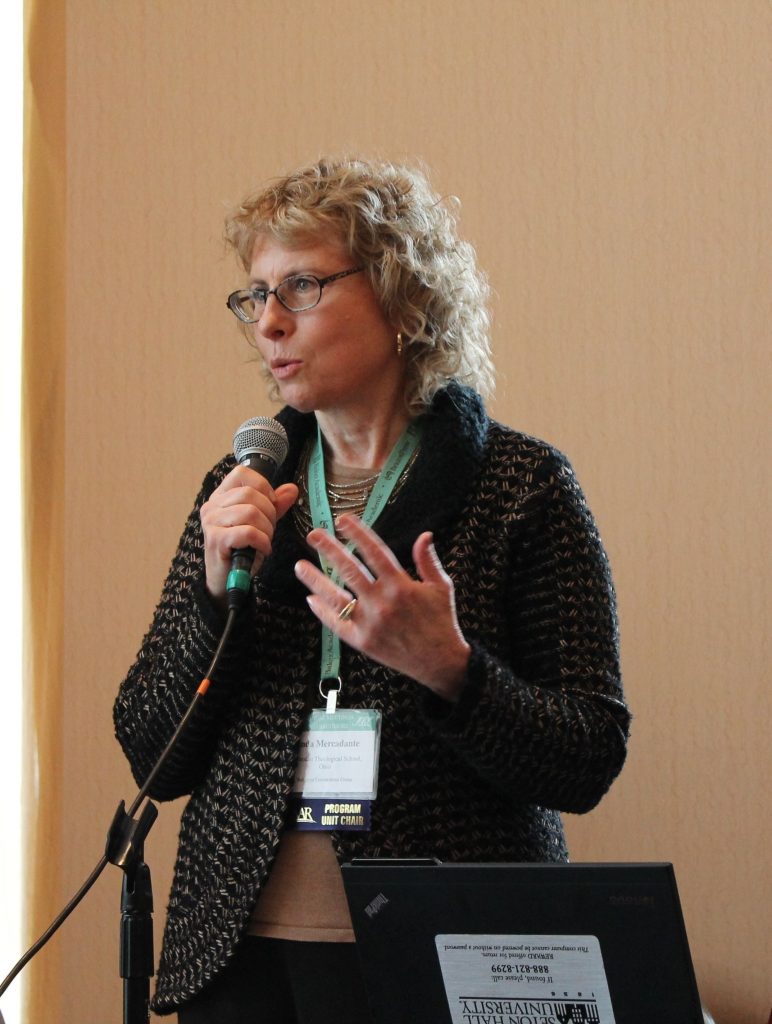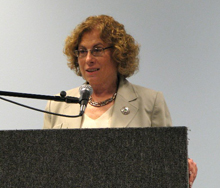 Among Dr. Mercadante's Many Accomplishments
She is a prolific author of five books and more than 50 articles. She lectures internationally, conducts seminars for a wide variety of audiences, and teaches on a broad range of topics including: the spiritual but not religious movement, addiction recovery, gender and theology, faith and film, and spiritual memoir writing.

Her most recent book was selected as among "The Best of the Best Spiritual Books of the Year" by Spirituality&Practice.

She was named a Luce Scholar for her work examining the beliefs and practices of today's "Spiritual but not Religious." ("Untethered Belief, Unfettered Practice: Thinking Theologically about 'Spiritual but not Religious')" The coveted Henry Luce III Fellowship in Theology is awarded to only six scholars per year throughout the entire U.S. and Canada.

She is a Robert Straker Professor of Historical Theology at The Methodist Theological School in Ohio, a member of the Scioto Valley Presbytery, and an active participant in many professional groups including The American Academy of Religion and The Workgroup on Constructive Theology.

She is a Fellow of The Center of Theological Inquiry at Princeton and The Ecumenical Institute at St. John's University. In addition to the Luce award, she has received numerous grants from such groups as The Louisville Institute and The Association of Theological Schools.

She was elected to the "Theologies of Religious Pluralism" project of the American Academy of Religion. She has also served as Visiting Scholar in Media & Theology at The University of Edinburgh (Scotland).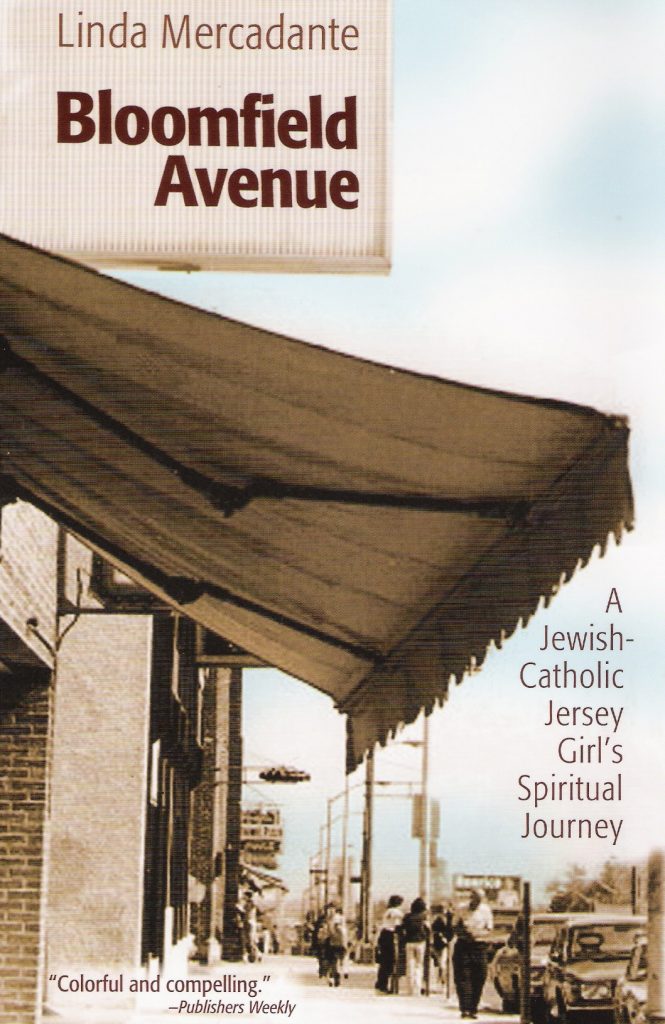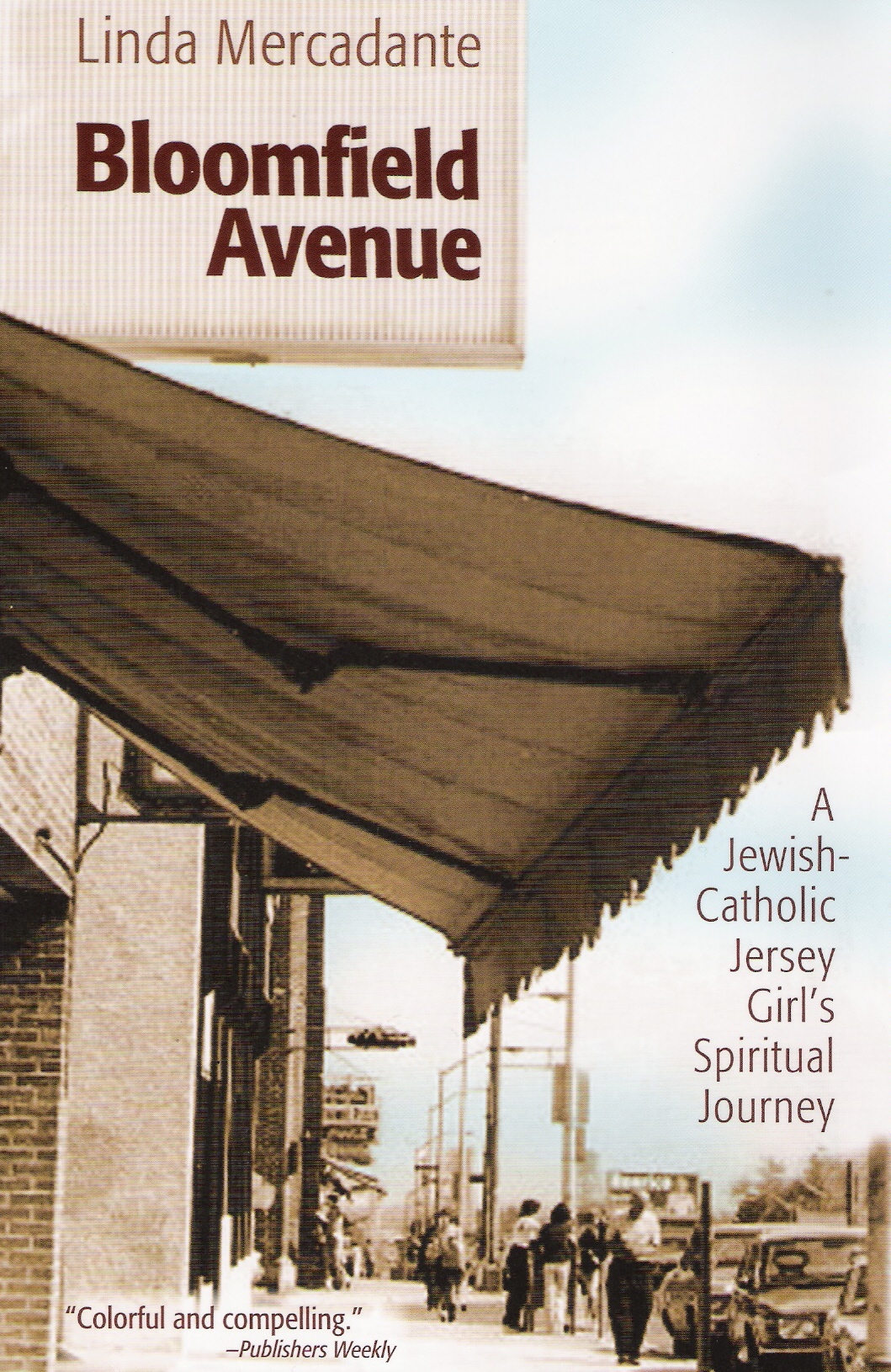 Learn more about Linda Mercadante's story in her memoir:
Bloomfield Avenue: A Jewish-Catholic Jersey Girl's Spiritual Journey [Rowman & LIttlefield, Cowly Imprint, 2006]
Get in Touch
Please contact Dr. Mercadante to schedule
an event or get a full resume and bibliography