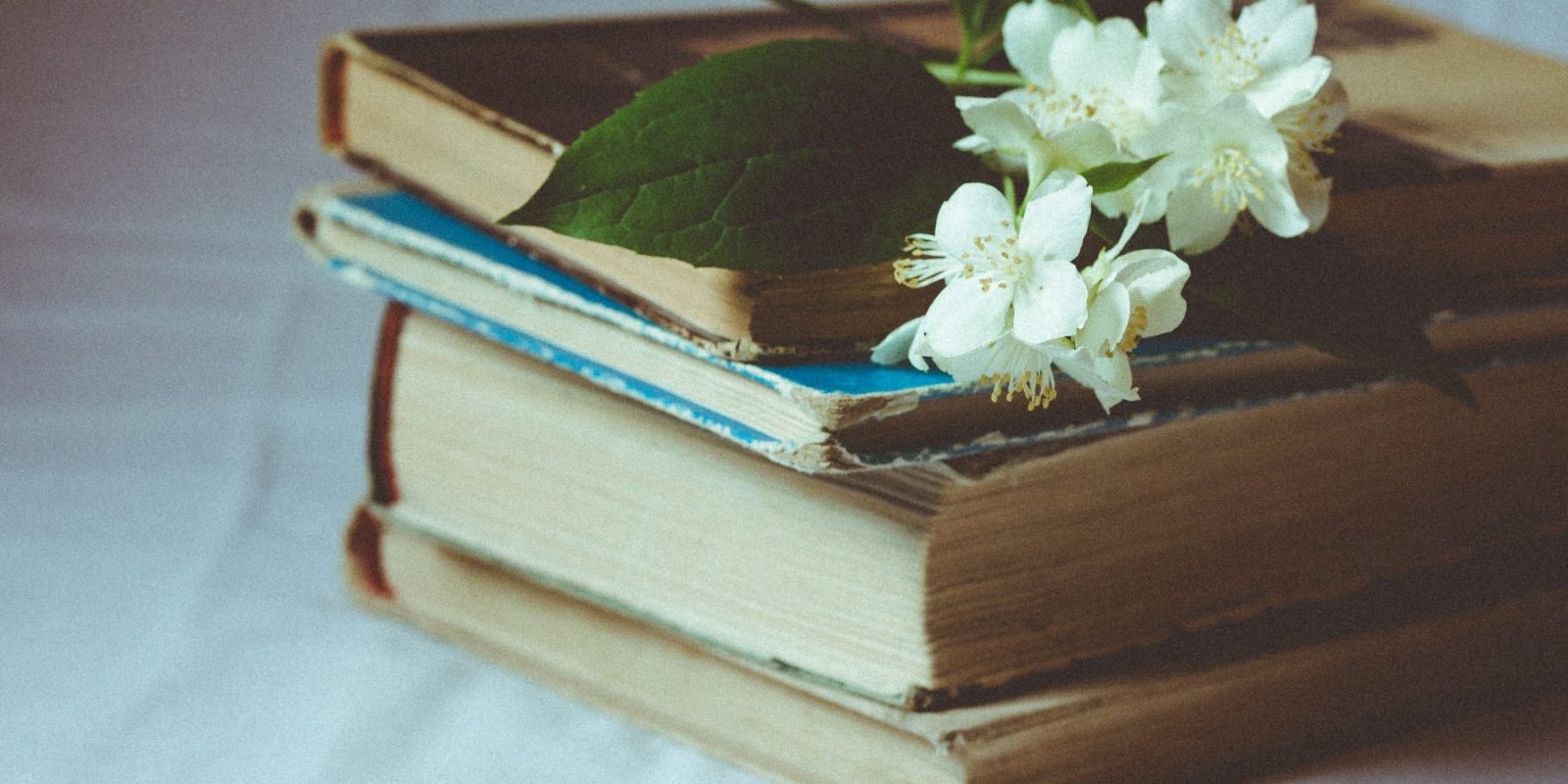 Selected List of Books Available for Purchase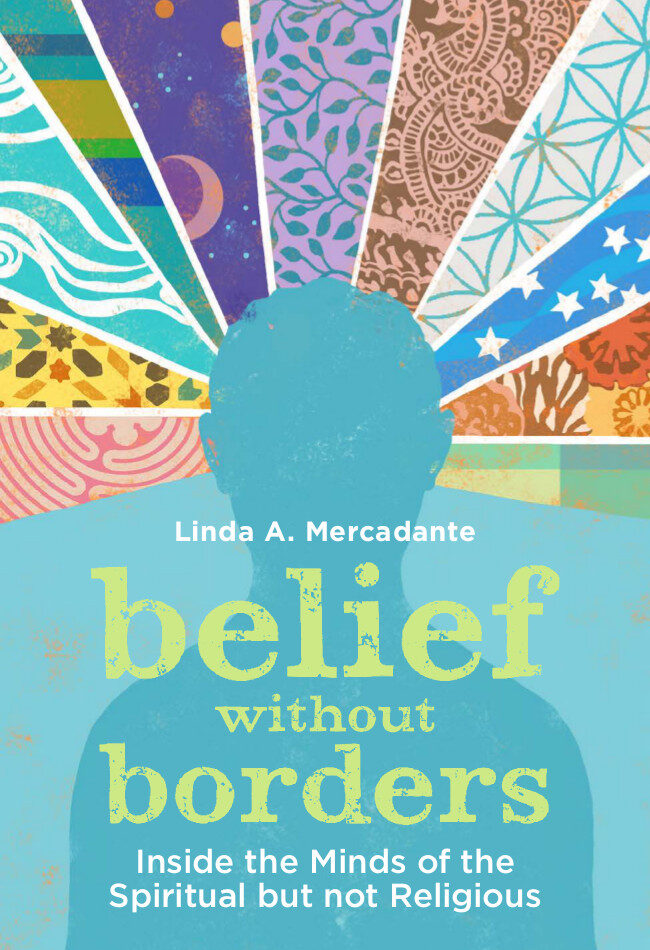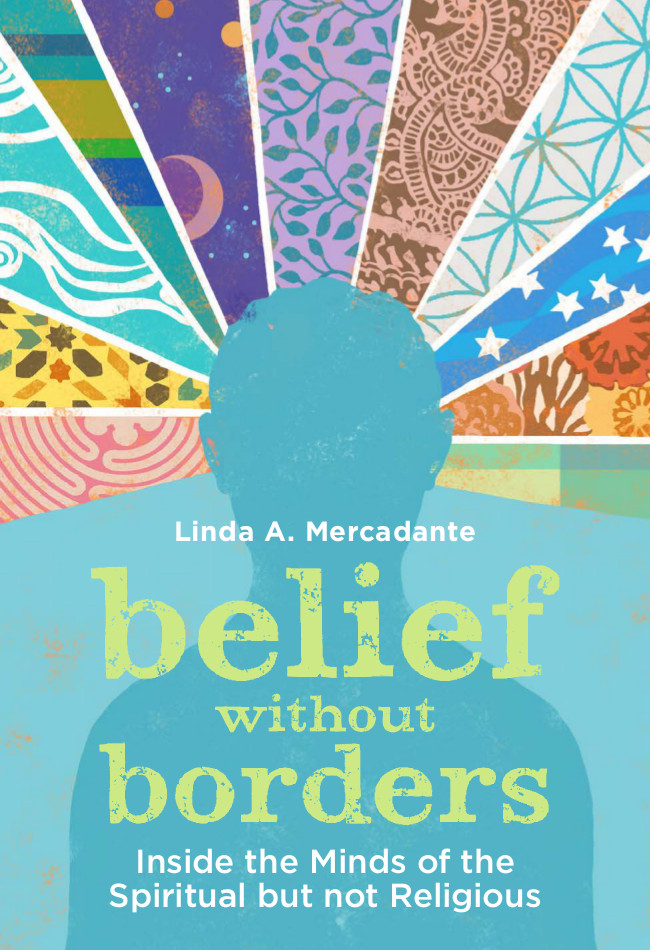 Belief Without Borders: Inside the Minds of the Spiritual But Not Religious (Oxford, 2014)
"The past two decades have seen rising numbers of the religiously unaffiliated, who identify as "Spiritual But Not Religious" (SBNRs). Mercadante, professor of theology at the Methodist Theological School in Ohio, offers a nuanced, qualitative study of this group and the importance of popular belief. Drawing from extensive interviews … Mercadante demystifies their supposedly nonreligious attitudes, revealing how their convictions are based on implicit theological concerns about transcendence, human nature, community, and the afterlife. Her work paints a group that applies typically American values of personal responsibility, freedom, and self-determination to the realm of belief. Her analysis hints at a human need for religious structuring of the world, especially at a time when postmodernism has deconstructed religion. Mercadante's study is a welcome and much-needed examination of the diversity of the SBNR experience and its ethos, abounding with sympathetic but also critical commentary on where it has come from, where it is now, and where it may take religion in the future." -Publishers Weekly
Dr. Mercadante's most recent book was awarded "Best of the Best Spiritual Books of the Year" by Spirituality & Practice.
Read the Publishers Week Review Here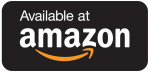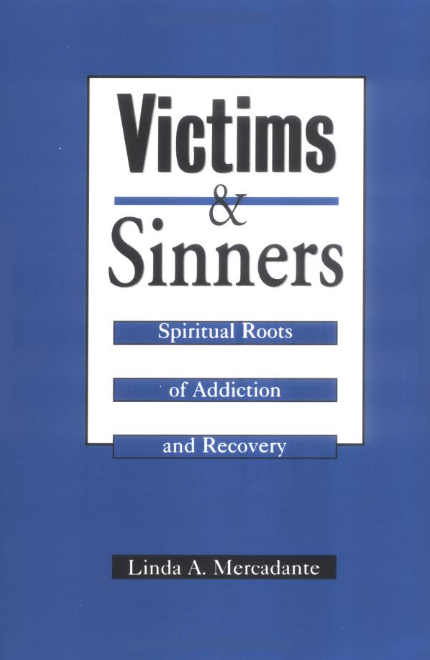 Victims & Sinners: Spiritual Roots of Addiction and Recovery (Presbyterian Publishing Corporation, 1996)
More than one million Americans participate in nearly 50,000 Alcoholics Anonymous groups in America. Addiction recovery groups such as A.A. often rely on religious themes in their work, offering a form of spirituality as a way to deal with life's problems. Many recovery groups borrow selectively from theology because the full Christian doctrine of sin can be alienating for those in recovery. Linda Mercadante offers a theological critique of addiction recovery programs and proposes an alternate view of addiction that avoids both excessive blame and excessive victimization. This book is for pastoral counselors, clergy, laypersons, and recovery group members wanting to reassess addiction recovery from a theological perspective. It offers a wake-up call to the church to take seriously the need to establish recovery groups and to construct a language for better dialogue.
"In one of the most profound books written on the subject of addiction….This is a thought-provoking work."
Publishers Weekly
"A thorough examination of the spiritual and theological assumptions of both addiction and recovery. The first assessment of this depth."
Forbes Book Club: The Home Page for World's Business Leaders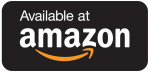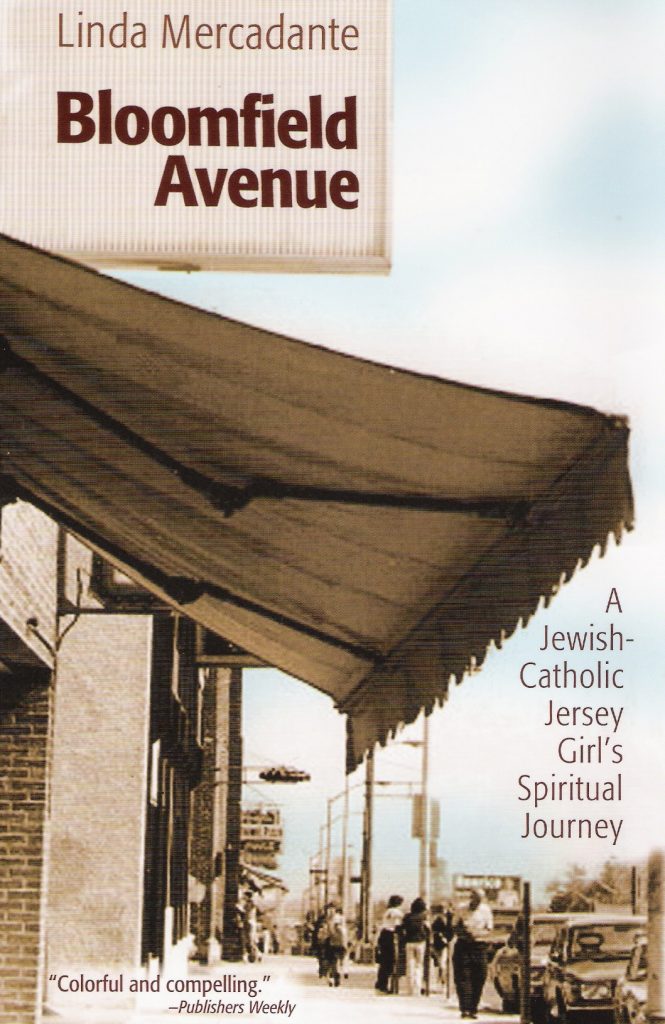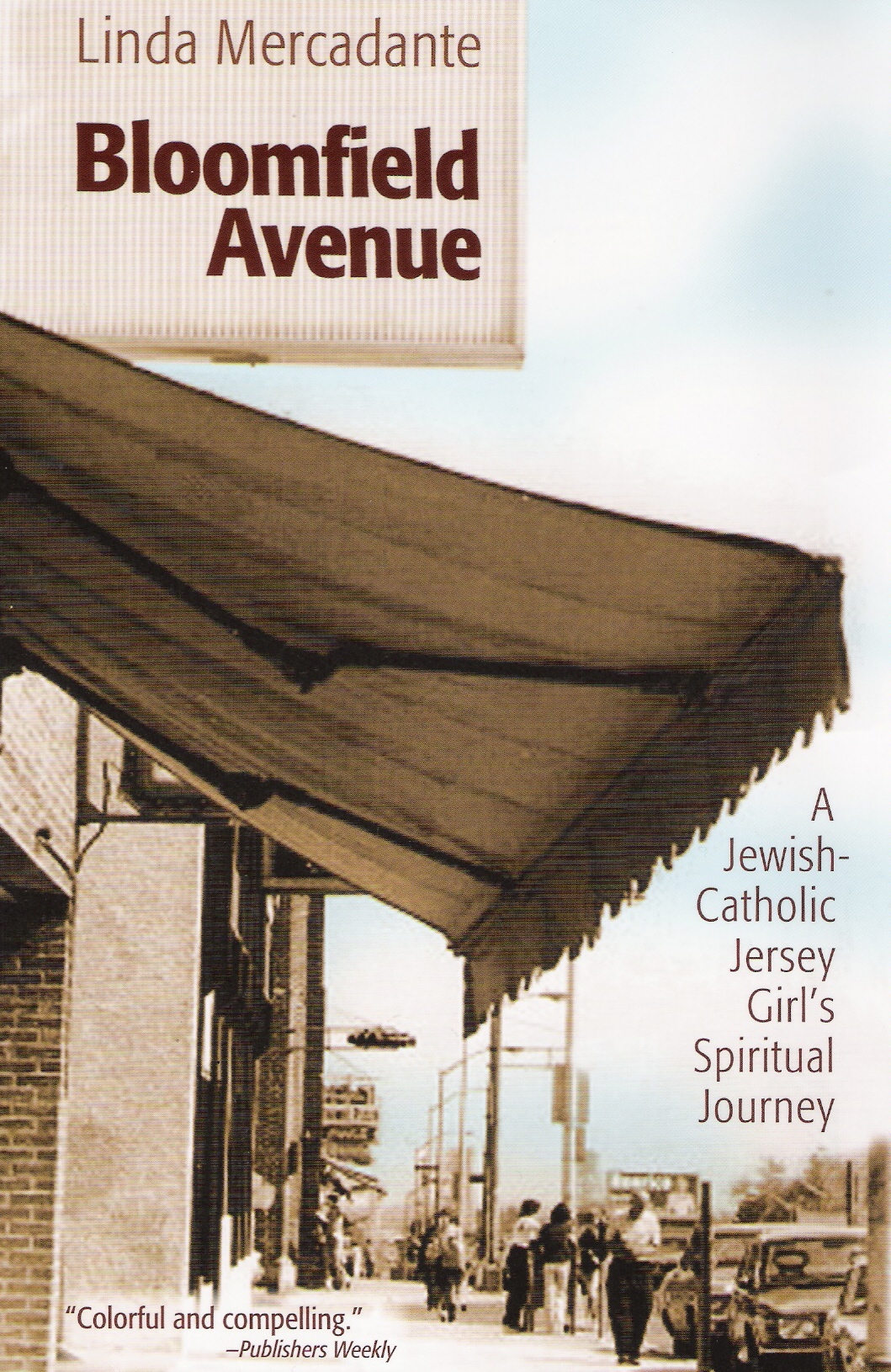 Bloomfield Avenue: A Jewish-Catholic Jersey Girl's Spiritual Journey (Cowley Publications, 2006)
In this memoir, Mercadante tells of her quest for religious identity, a real home, good work, and a one-faith family. Born just after World War II to a mixed-religion family, she tries Catholicism, a WASP sorority, atheism, Eastern mysticism, and vegetarianism. She works as an airline stewardess and as a journalist. She earns a doctorate and becomes a seminary professor. Her story holds key lessons for people from "mixed" backgrounds, those who long for the ideal family, and those who shun religion as a dead-end.
Called "Colorful and compelling!" by Publishers' Weekly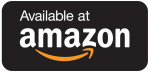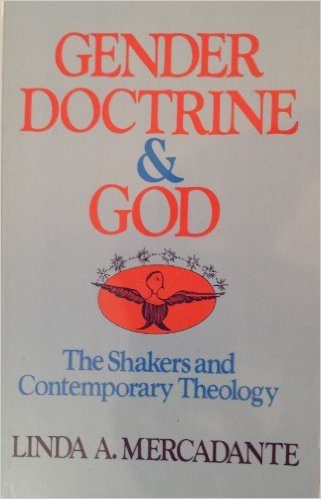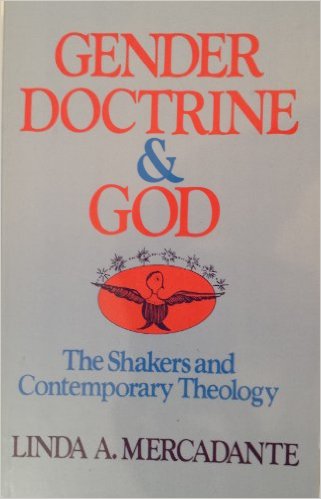 Gender, Doctrine and God: The Shakers and Contemporary Theology (Abingdon Press, 1990)
"The first comprehensive and systematic study of the Shaker doctrine of the dual, male-female God...demonstrates both the innovative aspects and the limitations of this nineteenth century experiment in inclusive God-imagery." Rosemary Radford Ruether, Garrett Evangelical
"We are all in debt to Linda Mercadante's book because it locates theological reflection about inclusive God-language within the social dynamics of a specific religious community. [It] skillfully traces connections between forces of language, doctrine and social structure, and thus provides new perspectives for...all theologians." Mark Kline Taylor, Princeton Theological Seminary
Other Reviews: Nadia Lahutsky, Critical Review of Books in Religion, 341-3, 1992; Mary Schweitzer, Theological Studies, Dec. 1991; Marjorie Procter-Smith, Theology Today, April 1992; Sonya A. Quitslund, Journal of Ecumenical Studies, Spring 1992; Karmen R.Berger, Religious Studies Review, April 1993; Amanda Porterfield, Church History, Sept. 1993; Diane Sasson, Syzygy, 2, 150-1, Win-Sp 1993.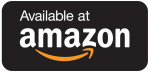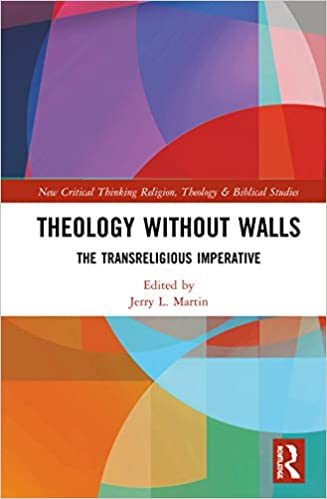 "Is a Theology for SBNRs Possible?" in Theology Without Walls: The Transreligious Imperative, Jerry L. Martin, ed., (Routledge, 2019)
Thinking about ultimate reality is becoming increasingly transreligious. This transreligious turn follows inevitably from the discovery of divine truths in multiple traditions. Global communications bring the full range of religious ideas and practices to anyone with access to the internet. Moreover, the growth of the "nones" and those who describe themselves as "spiritual but not religious" creates a pressing need for theological thinking not bound by prescribed doctrines and fixed rituals. This book responds to this vital need.
The chapters in this volume each examine the claim that if the aim of theology is to know and articulate all we can about the divine reality, and if revelations, enlightenments, and insights into that reality are not limited to a single tradition, then what is called for is a theology without confessional restrictions. In other words, a Theology Without Walls. To ground the project in examples, the volume provides emerging models of transreligious inquiry. It also includes sympathetic critics who raise valid concerns that such a theology must face.
This is a book that will be of urgent interest to theologians, religious studies scholars, and philosophers of religion. It will be especially suitable for those interested in comparative theology, inter-religious and interfaith understanding, new trends in constructive theology, normative religious studies, and global philosophy of religion.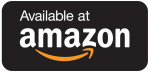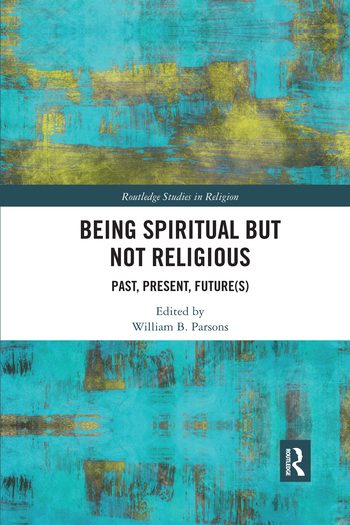 Being Spiritual but Not Religious
Past, Present, Future(s) - Contributor (Routledge, 2018)
In its most general sense, the term "Spiritual but Not Religious" denotes those who, on the one hand, are disillusioned with traditional institutional religion and, on the other hand, feel that those same traditions contain deep wisdom about the human condition. This edited collection speaks to what national surveys agree is a growing social phenomenon referred to as the "Spiritual but Not Religious Movement" (SBNRM).
Each essay of the volume engages the past, present and future(s) of the SBNRM. Their collective contribution is analytic, descriptive, and prescriptive, taking stock of not only the various analyses of the SBNRM to date but also the establishment of a new ground upon which the continued academic discussion can take place.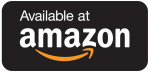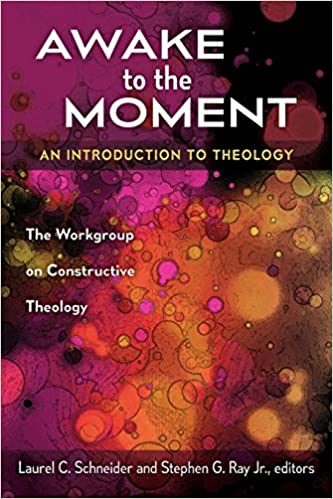 Co-Author, Awake to the Moment: An Introduction to Theology, Workgroup on Constructive Theology, WJKP, 2016
Most introductory textbooks in theology see their primary task as explaining Christian doctrines that no one quite understands anymore. While this is one of theology's jobs, it is by no means the only, nor even the most important, one. Theology has also been called to change the world, to help people connect deeply rooted beliefs about the world's source and goal to questions of personal meaning and communal thriving. Theology is here to help us make sense of the complex, flawed world into which we've been thrust and to assist us in our attempt to love our neighbors and live toward the common good.
For more than forty years, the Workgroup on Constructive Theology has brought the liberal and liberationist theological traditions into creative encounter with lived human experience. In this introduction to the methods and tasks of theology, they invite a new generation of readers, many who will have little or no exposure to Christian doctrine, to see theology as a partner in the struggle for a better world. They demonstrate how theological ideas have "legs," playing themselves out not only in religious communities but in the public square as well. Theology, the authors tell us, is constructive when it joins in God's work of building human lives and human societies. Readers will learn to think about all of life in light of their religious commitments and to see theology as an essential tool for a life well lived.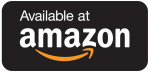 "Is a Theology for SBNRs Possible?" in Theology Without Walls: The Transreligious Imperative, Jerry L. Martin, ed., (Routledge, 2019)
"Belief without Borders: Examining Anew the Minds of the Spiritual but not Religious," in Being Spiritual but not Religious, William B. Parsons, ed. [Routledge, 2018]
"From Baker's Daughter to Protestant Theologian: Motivated by the Big Questions," FAITH OF OUR MOTHERS, LIVING STILL: PRINCETON SEMINARY WOMEN REDEFINING MINISTRY, WJKP 2017
Co-Author, Awake to the Moment: An Introduction to Theology, Workgroup on Constructive Theology, WJKP, 2016
"Selected Topic: The SBNR Movement," Macmillan's Handbook on Religion, Vol. 2 Social Religion: Historical Consciousness and the Social Sciences, 2016
"White Protestants Efforts to Convert Italian Americans: The Case of Constantine Panunzio" STRANGERS IN THIS WORLD: MULTIRELIGIOUS REFLECTIONS ON IMMIGRATION, Hussam S. Timani, Allen G. Jorgenson, Alexander Y. Hwang, eds., Fortress Press, 2015
"Anguish: Perspectives on Victimization," CONSTRUCTIVE THEOLOGY: A Contemporary Approach to Classical Themes, with CD-Rom, Serene Jones and Paul Lakeland, eds., Fortress Press 2005
"Tasting the Bitter with the Sweet: The Spiritual Geography of Newark, New Jersey," SPIRIT IN THE CITIES, Katherine Tanner, ed.; Fortress Press, 2005
"Infertility, Ecclesiology, and the Quest for Family," HOPE DEFERRED: THEOLOGICAL PERSPECTIVES ON REPRODUCTIVE LOSS, Nadine Pentz Franz and Mary Stimming, eds., Pilgrim, 2005
"The Cosmic Christ in MidAmerica," Matthew Fox Festshrift, University of Creation Spirituality, 2000
"Sin, Addiction and Freedom," RECONSTRUCTING CHRISTIAN THEOLOGY, eds. Rebecca Chopp and Mark Kline Taylor, Fortress Press, 1994
This article "achieve[s] an impressive clarity in [its] skillful and passionate 'intertwinement' of doctrine and problematic." Douglas John Hall, Theology Today Apr. 1996
"Core Issues in Theological Debate," in With Heart, Mind & Strength: The Best of Crux 1979-1989, Credo Publishing, 1990
"Response to `Our Audience: Atheist or Alienated?'", "Report on Galatians 3" (with Richard Hays), and "The Role of Women", in CONFLICT AND CONTEXT: HERMENEUTICS IN THE AMERICAS. Mark Lau Branson and C. Rene Padilla, eds., Eerdmans, 1986.
"Lee, Mother Ann," ENCYCLOPEDIA OF THE BIBLE AND ITS RECEPTION, Vol. 15, De Gruyter, degruyter.com/ebr, 2018
"Selected Topic: The SBNR Movement," Macmillan's Handbook on Religion, Vol. 2 Social Religion: Historical Consciousness and the Social Sciences, 2016
"Theology of Trauma," CAMBRIDGE DICTIONARY OF CHRISTIAN THEOLOGY, Cambridge University Press, 2012
"Religious and Theological Roots of Alcoholics Anonymous," Vol. 1, THE PRAEGER INTERNATIONAL COLLECTION ON ADDICTIONS, Praeger Perspectives on Abnormal Psych., 2009
Christian Theology: An Introduction to its Traditions and Task, Electronic Teacher, CD-Rom, Fortress Press 2002
"Violence, Abuse, and Oppression," WOMEN'S BIBLE COMMENTARY, InterVarsity Press, 2001
"Addiction", DICTIONARY OF FEMINIST THEOLOGIES, Westminster/John Knox Press, 1996
"Calvin Green", AMERICAN NATIONAL BIOGRAPHY, Oxford University Press, 1994
"Ann Lee", "The Shakers", DICTIONARY OF CHRISTIANITY IN AMERICA, Intervarsity Press, 1990.
"Cynicism is not Wisdom," Bearings Online, Oct. 2020 https://collegevilleinstitute.org/bearings/cynicism/
"Spiritual Struggles of Nones and SBNRs," Religions, Oct. 2020 file:///C:/Users/lmerc/AppData/Local/Temp/religions-11-00513-v2.pdf
"The Hard Way," Dialog: A Journal of Theology, July 2020 59:3
"Eco-Anxiety: What Can We Do?" Bearings Online, Feb. 20, 2020
"Does Alcoholics Anonymous Help Grow the Spiritual but not Religious Movement? Implicit Religion 22.2 (2019) 184-193
"Goodbye to Books," Bearings Online, Aug 2019
"Rethinking Theology for the Spiritual but not Religious, in Response: Magazine of Women in Mission, United Methodist Women, (April/May 2019)
"The Earth is Not a Political Football," Bearings Online, Collegeville Institute, 2019
"How America's Understanding of God is Changing" Bearings Online, Collegeville Institute May 2018
"Thank You for Your Service," Bearings Online, Collegeville Institute, 2018.
"A Pilgrim's Questions: Walking the Camino de Santiago," Bearings Online, Collegeville Institute, July 2018.
"What Do You Mean by 'God'?" Bearings Online, Collegeville Institute, Mar. 2018
"Does Sexual Harassment Prove the Doctrine of Sin? SBNRs on Human Nature," in Bearings Online, The Collegeville Institute, Feb. 2018
"Start by Listening: How Christians Can Find Common Ground with SBNR," Bearings Online, Collegeville Institute, Nov. 9, 2017.
"'Cheesy' and the Church: Cultivating Space for Authentic Emotion." Bearings Online, Collegeville Institute, July 20, 2017.
"How Does it Fit? Multiple Religious Belonging, Spiritual but not Religious, and Dances of Universal Peace," Open Theology, 2017, Vol. 3, Issue 1, pp.10-18, DeGruyter.com
"Spiritual But Not Religious? Let's Talk." Direction: A Mennonite Brethren Forum 44, no. 2 (Fall 2015): 213-220.
"A Right Orientation," Collegeville Institute, Bearings Online, 11/19/2015 http://collegevilleinstitute.org/bearings/a-right-orientation/
"Excerpts from Sin and Addiction," in JusticeUnbound, May 2015, PCUSA http://justiceunbound.org/carousel/sin-and-addiction-conceptual-enemies-or-fellow-travelers/
"Sin and Addiction: Conceptual Enemies or Fellow Travelers?" in "What We Believe: Lessons for the Church from the Spiritual but not Religious"org, May 2015 http://www.umc.org/what-we-believe/lessons-for-church-from-the-spiritual-but-not-religious
"Sin and Addiction: Fellow Travelers or Conceptual Enemies?" in Religions, May 2015. http://www.mdpi.com/2077-1444/6/2/614/html
"What Must the Church Know about SBNRs?", Field Notes for Regent College, Winter 2015
CNN Blog, "Good News about the Spiritual but not Religious," Feb. 22, 2014 http://religion.blogs.cnn.com/2014/02/22/good-news-about-the-spiritual-but-not-religious/
The Huffington Post, April 16, 2014, "Are the Spiritual but Religious Turning East?"
Oxford University Press Religion Blog, Mar. 2, 2014, "Spiritual but not Religious: Knowing the Types, Avoiding the Traps."
"The Seeker Next Door: What Drives the Spiritual but not Religious?", The Christian Century, May 30, 2012, Vol. 129, No.11, 30-33.
"Italian-Immigrants and Religious Conversions," in PASTORAL PSYCHOLOGY, August 2011, 60(4) 451-562. springerlink.com SpringerScience+Business Media, LLC 2010 pdf
"Helping Addicts Move Beyond the Spiritual Wading Pool: A New Approach to Religion and Spirituality in the Healing of Addictions," in THE JOURNAL OF EXISTENTIAL PSYCHOLOGY + PSYCHOTHERAPY Fall 2010 existentialpsychology.org.
"Life After L'Abri," THE CHRISTIAN CENTURY, Sept. 22, 2009 http://www.christiancentury.org/article.lasso?id=7825
"My Conversion and Aspiration: A Comparative Case Study, Constantine Panunzio," ITALIAN AMERICANA, 26:2, Summer 2008.
"Using Film to Teach Theology," THEOLOGICAL EDUCATION, Association of Theological Schools, 42:2, 2007
"Is Memoir Narcissistic or Evangelistic?: The Writing of Bloomfield Avenue: A Jewish-Catholic Jersey Girl's Spiritual Journey," JOURNAL OF THEOLOGY, Summer 2006.
"The Church and Addiction Recovery" in Addiction in America, Christian Networks Journal, Summer 2005.
"From Infertility to Spiritual Abundance," RELIGIOUS COALITION FOR REPRODUCTIVE CHOICE, Educational Series, 2005 http://www.rcrc.org/pdf/RCRC_EdSeries_Infertility.pdf
"Are We All Immigrants?: Ethnicity, Guilt and Religion in The Sopranos," JOURNAL OF THEOLOGY, Summer 2004.
"'Winners or Whiners?': Victims Caught Between Anguish and Grace," JOURNAL OF THEOLOGY, Summer 2003.
"High Tech or High Touch: Will Technology Help or Hurt Our Teaching?" Teaching Theology and Religion, Wabash Institute 5:1, Jan. 2002, pp.56-58. http://www3.interscience.wiley.com/journal/118931785/abstract?CRETRY=1&SRETRY=0
"The God Behind the Screen: Pleasantville and The Truman Show," The Journal of Religion and Film, Fall 2001, unomaha.edu/~wwwjrf/truman.htm; and in JOURNAL OF THEOLOGY, Spring 2000.
"The Christ Figure in Breaking the Waves," The Journal of Religion and Film, 5:1, April 2001 unomaha.edu/~wwwjrf/
"Anguish: Unraveling Sin and Victimization," THE ANGLICAN THEOLOGICAL REVIEW, 2000.
"Faith and Film: Teaching Theology Through Film," CONNECTIONS, 6, No.3, Fall 1999 (Association for Communication in Theological Education)
"Fall Books: Working With Available Light," review essay, THE CHRISTIAN CENTURY, 17-24, 1999
"The Religious Truce," THE CHRISTIAN CENTURY, 3, 1999, pp.1046-7
"A Spirituality 'After'" THE ISTI SUN, Journal of the Interfaith Sexual Trauma Institute, Win. 1998-9 http://www.csbsju.edu/isti//ISTIArticles/after.html
"Addiction: Close to Home," THE CHRISTIAN CENTURY, March 18-25, 1998 http://www.findarticles.com/p/articles/mi_m1058/is_n9_v115/ai_20460263
"Reflection on the Conversion of Benjamin Chavis Muhammad" CHRISTIAN CENTURY, May 1997 http://www.findarticles.com/p/articles/mi_m1058/is_n19_v114/ai_19550309
"Gender, Sin, and Addiction," JOURNAL OF MINISTRY IN ADDICTION & RECOVERY, Fall '96
"Gender, Sin, and Addiction,"Response, Spring 1992
"Theological Commentary on the Lectionary", Four articles, LECTIONARY HOMILETICS, Win,'90.
"Racism in the Women's Movement," JOURNAL OF FEMINIST STUDIES IN RELIGION, 4:1, 94-8, Sp.1989
"Making the Wrong Connections," DAUGHTERS OF SARAH, March/April 1985, 14‑15.
"Report on Sixth Evangelical Women's Caucus," TSF Bulletin, Sept-Oct. 1984, 27-8
"Women's Realities: A Theological View," TSF Bulletin, Sept-Oct. 1984, p.8-10
"The Male-Female Debate: Can We Read the Bible Objectively?" CRUX, XV:2, June 1979
"Core Issues in Theological Debate," CRUX, Dec. 1974, 7‑11.