Belief without  Borders:
Inside the Minds of the Spiritual but not Religious
Oxford University Press 2014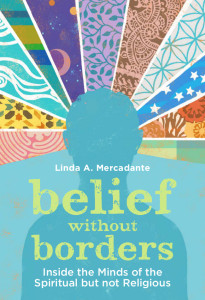 "The past two decades have seen rising numbers of the religiously unaffiliated, who identify as "Spiritual But Not Religious" (SBNRs). Mercadante, professor of theology at the Methodist Theological School in Ohio, offers a nuanced, qualitative study of this group and the importance of popular belief. Drawing from extensive interviews ranging from a large number of Baby Boomers to surprisingly barely represented Millennials, Mercadante demystifies their supposedly nonreligious attitudes, revealing how their convictions are based on implicit theological concerns about transcendence, human nature, community, and the afterlife. Her work paints a group that applies typically American values of personal responsibility, freedom, and self-determination to the realm of belief. Her analysis hints at a human need for religious structuring of the world, especially at a time when postmodernism has deconstructed religion. Mercadante's study is a welcome and much-needed examination of the diversity of the SBNR experience and its ethos, abounding with sympathetic but also critical commentary on where it has come from, where it is now, and where it may take religion in the future." PUBLISHERS WEEKLY
—————————————————————-
BLOOMFIELD AVENUE: A Jewish-Catholic Jersey Girl's Spiritual Journey
Cowley Publications, 2006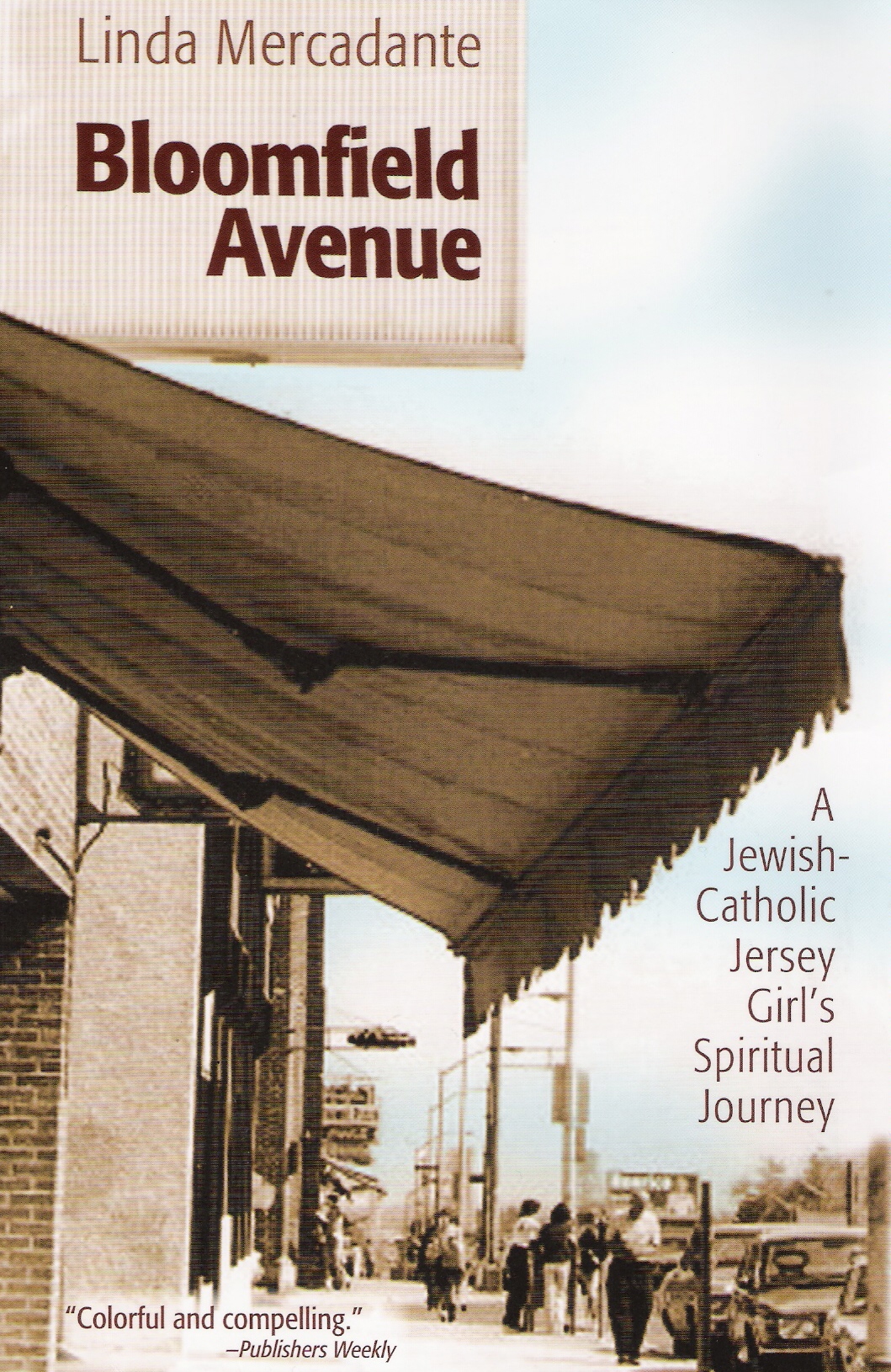 Called "Colorful and compelling!" by Publishers' Weekly
"When Mercadante misses the neighborhood where she grew up, she watches reruns of The Sopranos. Newark's Bloomfield Avenue, site of numerous scenes in the TV series, was where her Italian immigrant father brought his New York Jewish bride shortly after World War II. "Mixed marriages" were scandalous in those days, and the couple dealt with their differences by virtually banning religion from their home—"the worst solution of all," according to their daughter, because "children are naturally spiritual." Hungry for God's approval, Mercadante was baptized twice; first at age eight in Sacred Heart Cathedral, then in her 20s at L'Abri, Francis Schaeffer's evangelical center in Switzerland. Eager to assimilate into the wider American culture, she became a reporter, accumulated awards and earned advanced degrees, despite struggles with infertility, domestic violence and gender-based barriers. "We don't take girls in management," an airline recruiter told her, "but you'd make a great airline stewardess." Now an ordained Presbyterian minister and a theology professor at a Methodist seminary, Mercadante concludes her colorful and compelling memoir with a dash of American optimism: "No matter how many dreams smash in front of you, if you follow the lure of love, God will use that love to make you whole." (Oct.)


Purchase on Amazon!
Read a Fun Review of Bloomfield Avenue from another New Jerseyan:
www.anthonysworld.com/BloomfieldAvenue.html
---
VICTIMS & SINNERS : SPIRITUAL ROOTS OF ADDICTION AND RECOVERY,
Westminster/John Knox Press, 1996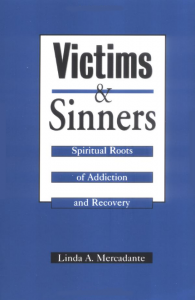 "In one of the most profound books written on the subject of addiction….This is a thought-provoking work."
Publishers Weekly
"A thorough examination of the spiritual and theological assumptions of both addiction and recovery. The first assessment of this depth."
Forbes Book Club: The Home Page for World's Business Leaders
"The worlds of theology and therapy often know each other mainly by caricaturing stereotype. This book, respectful of both worlds, may help correct those distortions….This book is balanced…wide-ranging, insightful and…profound….Anyone who would attempt an intelligent critique of AA will have to show familiarity with Mercadante's analysis."
Ernest Kurtz, Ph.D., Journal of Studies on Alcohol
"Here is a book which promises much, and fulfills almost all of it."
Bela Toth, Ph.D., University Lecturer, Szentendre, Rakoczi, Hungary; American Journal of Pastoral Counseling
"She teases out theological themes that make this process effective….[offering] some important and incisive contributions…Mercadante's thoughtful analysis…should be of enormous benefit."
James Newton Poling, Ph.D., The Journal of Religion
"Mercadante succeeds in bringing a much-needed objectivity and historical perspective to an emotionally charged subject."
Carol LeMasters, Sojourners Magazine
"This book provides a provocative historical and theological analysis of Alcoholics Anonymous and the twelve step paradigm of recovery. The author addresses the age old controversy of sin versus sickness…Her book will provide a new lens…"
Robert H. Albers, Prof. of Pastoral Theology, Luther Seminary
"Mercadante brings personal experience, pastoral concern, and theological expertise to this multifaceted…study of the relationship between Christian understandings of sin and…addiction, especially as these terms are understood – and misunderstood – by the church and by…today's 'recovery movement.'"
Ken Moody-Arndt, M.Div., The Illuminator
"…a serious, thoughtful, provocative, passionate and necessary theological corrective…She rightly sees the construct of addiction as having conflated many different forms…of human suffering. Thus she leaves open the possibility of a variable diagnosis and treatment tailored to the specific unhealthy response."
Charles E. Brown, Prof. of Pastoral Theology, Union Theological Seminary in Virginia