Dr. Mercadante provides sessions on spirituality and theology, with special focus on the Spiritual But Not Religious movement as well as Spirituality and Addiction Recovery.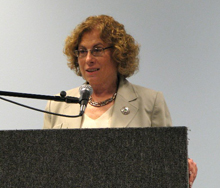 Her workshops and seminars are appropriate for therapists, pastoral counselors, recovering persons, spiritual seekers, congregations, clergy, writers, adult groups, youth ministers and adult education instructors.
Learn more about her sessions:
PROGRAMS
SEMINARS
Contact Dr. Mercadante for a no-charge consultation about tailoring these sessions to suit your unique situation.