Your beliefs do matter!
Your spirit is harmed by bad theology.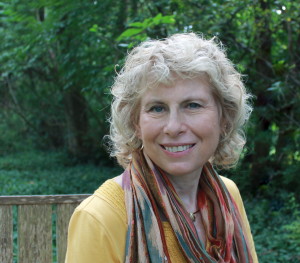 You recover when you confront harmful beliefs.
You can reclaim your spiritual and cultural heritage.
Your spirit thrives with a healthy belief system.
Are you 'Spiritual but not Religious'?  Do you want to learn more about this movement?  Click on the "Programs & Seminars" and "Resources" tabs and follow the links!
New!  Dr. Mercadante appears on the "Today Show"
---
You can experience spiritual renewal now through Dr. Mercadante's workshops, seminars, retreats, talks and books.
---
Bad theology kills, but healthy theology brings life!
When beliefs are healthy, your spirit can thrive!
Let Dr. Linda Mercadante help you:
Confront the bad theology that can make you sick.
Construct a positive belief system.
Renew and reclaim your spiritual self.
Explore your faith through film, writing, and dialogue.
Discover your spiritual home.
Bring together your spirituality and your heritage.
Learn More About Healthy Beliefs >>
---
Voted 'Best of the Best Spiritual Books of 2014″ by Spirituality&Practice!
Belief without Borders:
Inside the Minds of the Spiritual but not Religious
Oxford University Press 2014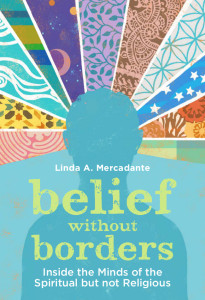 Available in hardback and also as an ebook. Check your favorite ebook seller, such as Amazon Kindle.
Dr. Mercadante's spiritual memoir is now also available as an ebook.